Fashion House comebacks for 2017
Along with everything else we are happy to leave in 2016, some styles aren't going to make the cut. In 2017 we are onto better things - and a few old-school trends are making a comeback.
1. 80's Glam - Gucci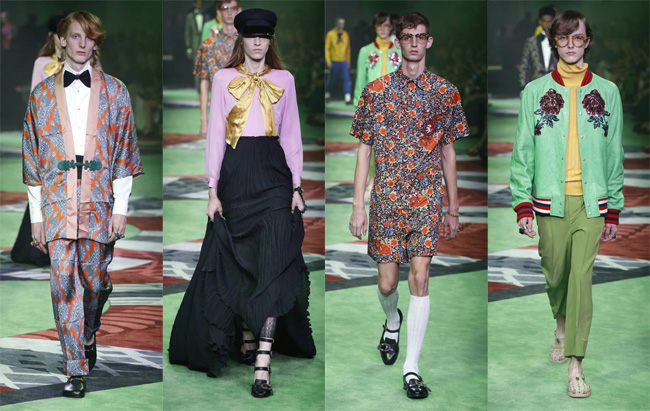 Gucci is bringing back big - think 80's - with big shoulders, big skirts and even bigger hair. Gucci's Spring 2017 ready-to-wear line hit the runway and each piece was bigger and more elaborate than the last. Big, boxy cuts and large layers of taffeta were featured in bright crayola colors. Prints were plentiful and mixed, jumbled together to add to the illusion of grandeur. With a few small additions, your prom dress may almost be back in style!
2. Trench Coats - Balenciaga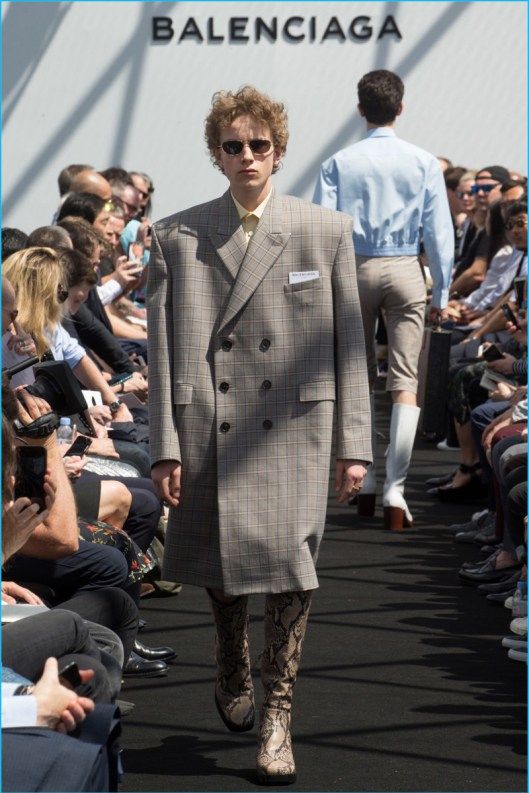 According to Balenciaga's Spring 2017 ready-to-wear line, the trench is coming back with a vengeance. In bold colors and large belts, Balenciaga has featured the trench multiple times in their ready-to-wear line. Accompanying the trench are several variations on structured, boxy jackets and blazers. Whatever you wear this spring, make sure your outerwear is killer.
3. Prints - Vivienne Westwood
Say goodbye to uni-tone - prints are back in. Vivienne Westwood's Spring 2017 collection features pinstripes, florals, and many avant-garde prints. Feel free to break out the hearts and the daisies - even at the same time. The more unique, the better. This year is all about the whimsical and the mix-and-match, so don't be afraid to keep up and mix it up.
4. Dots - Calvin Klein
Calvin Klein's Spring 2017 ready-to-wear line keeps it simple. The runway looks feature sleek, subtle polka-dots and muted black-and-white hues. The circle sprinkled prints are in full force, ranging from tiny dots to big spots. The color scheme is kept simple, which showcases a softer look than our other trends. If other 2017 looks are too loud for your style, keep it sleek with a subtle polka-dot and you will still look like you stepped off the runway.
5. Adorned - Dolce & Gabbana
For D&G, Spring 2017 is all about adornments. Large patches, pins, and embroidery are featured on most of the pieces in this collection. The ready-to-wear line includes sequined letterman-style letters and numbers, chunky floral embroidered patches, and even unique graphics. From high school-band jackets to hoodies, all styles are a go. Let your glittery, floral-embroidered flags fly this spring!